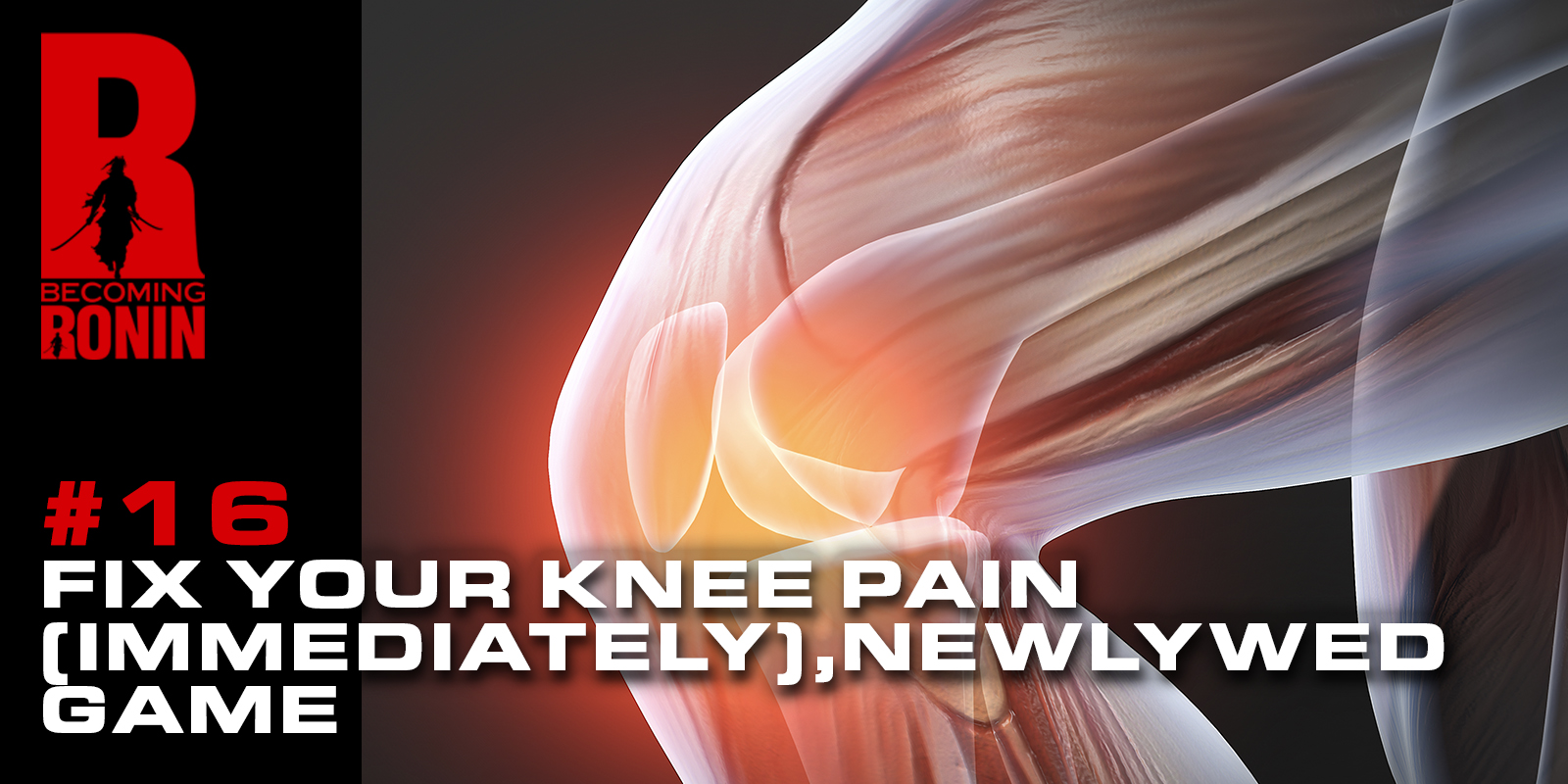 Becoming Ronin Podcast – #16 – Fix Your Knees (Immediately), Newlywed Game
BECOMING RONIN GIVEAWAY – To enter, share this episode on social media and tag @oberther, @smittydiesel, and @becomingronin to be entered to win one of many Becoming Ronin Swag Boxes. Today's episode is split into two parts. Part 1 is all about knee pain. OB covers his approach with a client who presents with Patella Femoral Syndrome and some very simple at home correctives to fix it. Smitty and OB then discuss training considerations that may help you bulletproof your knees. In Part 2, Smitty and OB put a spin on a Q&A by answering them Newlywed style (answering each question for the other person) and hilarity ensues.
TIMESTAMPS
[0:00] Intro
[3:44] Smitty's new program and his issue with it
[7:30] OB's simple assessment with knee pain
[17:20] Frontal Plane vs Sagital Plane Exercises for Knee Health 
[20:30] Doing exercises you hate
[23:00] Testing Rectus Femoris before doing Split Squats
[25:10] How to assess your feet if you have knee pain
[29:01] The Quickest Way to Overuse Injuries
[32:45] Integrated vs Static Mobility Drills
[35:25] Smitty and OB play the Newlywed Game
[36:18] What is the other's Worst Pet Peeves
[37:51] Worst Habit
[39:00] What is the other's worst fear?
[40:51] Favorite Ice Cream Flavor
[41:36] What would you buy with lottery winnings?
[43:08] Big spoon or little spoon?
[44:10] Who is more honest?
[47:40] What is each other's best quality
[52:00] Who would the other person play in a movie?
RONIN SUMMER CHALLENGE SERIES
Summer of 2022 – Summer Challenge #1
Round 1: Jog 120 yards (Back of end zone to back of end zone), 20 flutter kicks (LEFT, RIGHT = 1 rep)
Round 2: Jog 120 yards, 30 flutter kicks
Round 3: Jog 120 yards, 40 flutter kicks
Round 4: Jog 120 yards, 50 flutter kicks
Round 5: Jog 120 yards, 60 flutter kicks
Round 6: Jog 120 yards, 70 flutter kicks
Round 7: Jog 120 yards, 80 flutter kicks
Round 8: Jog 120 yards, 90 flutter kicks
Round 9: Jog 120 yards, 100 flutter kicks
Round 10: Jog 120 yards, 110 flutter kicks
DONE
GOAL: Record fastest time.
IMPORTANT LINKS FROM THE SHOW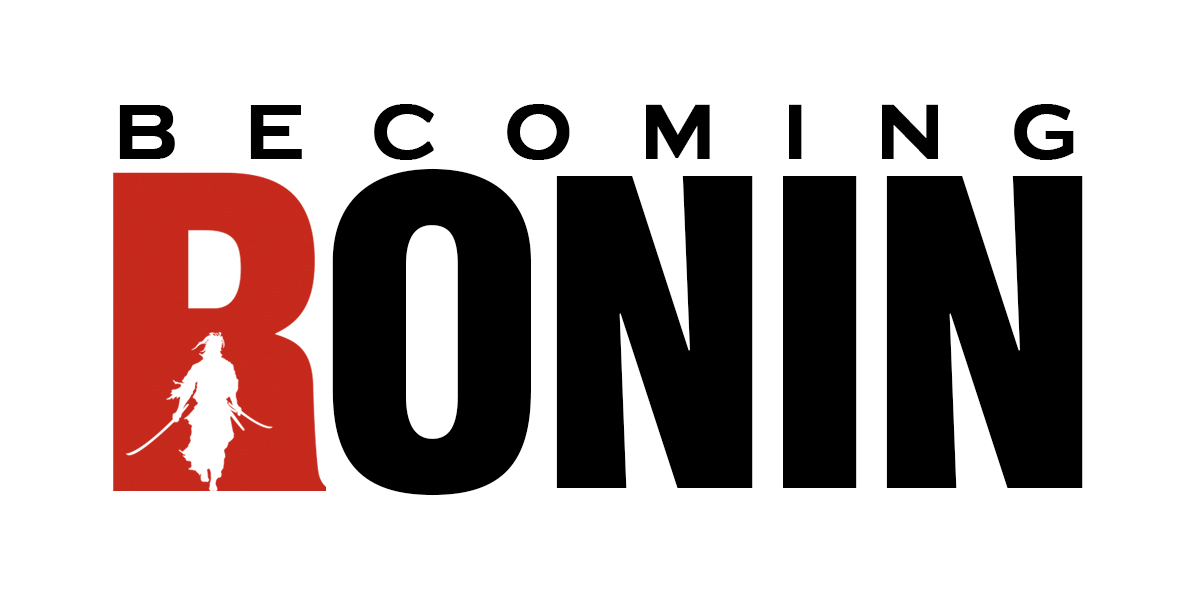 THANK YOU FOR LISTENING!
Do you have feedback, questions or suggestions for a future podcast? Click here to send us feedback!
Wanna become a SPONSOR for the podcast? Click here to get started!
If you LIKED the show, we would truly appreciate it if you can take 60 seconds to give us "5 Stars" rating and write a short review of the podcast (1-2 sentences is great) on iTunes. It will help us grow the Becoming Ronin community!
Smitty & OB