Becoming Ronin Podcast – #19 – The Legendary Steve Maxwell, Life as a Nomad, Blue Zones, Training Longevity
In today's episode, we are truly honored to be joined by Strength and Conditioning Legend and the ORIGINAL biohacker, Steve Maxwell. Steve Maxwell is the first American to receive a Jiu Jitsu Black Belt from the world-renowned Gracie Family. Beyond having over 50 years of "in the trenches" experience, Steve has traveled the world and trained in all corners of the globe. With the unique experiences he brings to the S&C community, Steve truly is a pioneer in the area of training longevity. In this episode we discuss training, cold exposure, blue zones, the best travel bag, dry brushing, mindset, breathing, and much much more.
TIMESTAMPS
[0:00] INTRO
[3:58] Living a Minimalist Lifestyle
[7:20] The mindset behind Brazilian Jiu Jitsu
[12:00] Best Place to Travel
[14:30] The Biggest Issue with The American Standard
[18:53] The Anything But Typical Morning Routine of Steve Maxwell
[21:54] Incorporating Longevity Practices into your Life
[25:30] You Are Not Your Body Or Mind
[28:06] Neti Pot for Removing Environmental Pollutants
[30:19] Importance of Cold Water Therapies
[33:30] Dry Brushing and Near Infrared for Your Skin
[38:45] Why Steve Maxwell no longer like Kettlebell Training
[42:57] The Difference Between Specific Strength vs General Strength
[47:30] The Underlying Cause of Non-Contact Injuries
[52:30] Does Strength Training Make You Stiff?
[55:30] Breathing Techniques for Time Under Tension Training
[1:05:00] Having Too Many Things is Like Obesity
RONIN SUMMER CHALLENGE SERIES
Summer of 2022 – Summer Challenge #5
NOTES
1. Backward sled drag across the field, which is about 50 yards.
2. Start at the back of the goal line and advance down the field.
3. After each 50 yard backward sled drag, perform push-ups and plank variation.
4. Advance to the next lateral line – which will be the goal line and then every 10-yard line marker.
5. You will make 13 trips across the field until the reach the back of the goal line on the opposite end of the field.
———————————–
Round 1: Backward sled drag (weight on sled = 150 lbs.), 50 push-ups, 1 min. plank.
Round 2: Backward sled drag, 50 push-ups, 1 min. side plank (Right).
Round 3: Backward sled drag, 50 push-ups, 1 min. side plank (Left).
Repeat these 3 different rounds from back of goal line to opposite end back of goal line = 13 trips across the field.
Total push-ups performed: 650 reps
Goal: AFAP*. Record time.
IMPORTANT LINKS FROM THE SHOW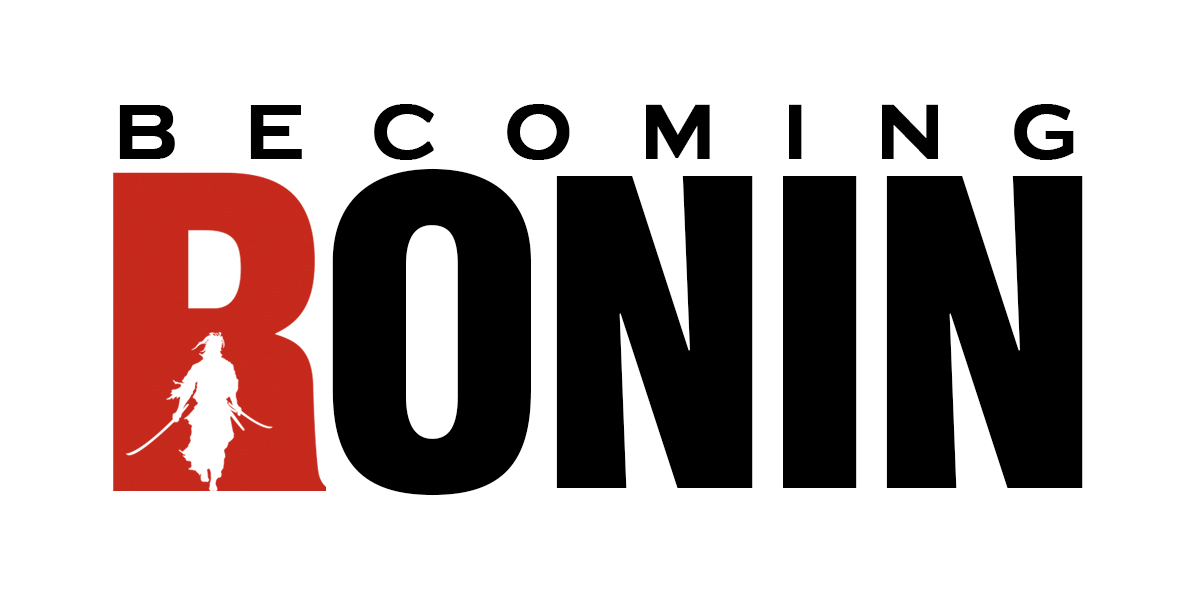 THANK YOU FOR LISTENING!
Do you have feedback, questions or suggestions for a future podcast? Click here to send us feedback!
Wanna become a SPONSOR for the podcast? Click here to get started!
If you LIKED the show, we would truly appreciate it if you can take 60 seconds to give us "5 Stars" rating and write a short review of the podcast (1-2 sentences is great) on iTunes. It will help us grow the Becoming Ronin community!
Smitty & OB