3 Tough Push-up Variations from Martin Rooney
In my How to Perform Push-ups article, I detailed how I coach push-ups, coaching cues I use to dial-in technique, what torque means and why it is important as you start overloading bodyweight training.
For today's installment, I have a treat for you that I thought would go perfectly with my last article, since we've been talking about bodyweight training recently.
A while ago, I visited Martin Rooney at the Parisi Speed School in Fair Lawn, NJ.  While I was there, I shot a ton of footage of us talking and training with Martin, but never got around to putting it all up.
Here is the lost footage!
Martin put us through some pre-training and CNS intensive movement skills, bodyweight training, and sprints!  If you know anything about Martin, you know he loves sprints.
In the video below, Martin shows us three of his favorite push-up variations.  I love how creative he is and you can never have enough variety when it comes to push-ups.  These new ones will literally dominate your upper body and core.  I've actually been working on more volume while wearing a weight vest with the ISO push-up variation.
Let's go!
Side-to-Side Push-ups
The side-to-side variation introduces a slight anti-rotary component and almost feels like a low level one arm push-ups.  Stay tight and drive your toes down, while you lock your hips in line by squeezing your butt.

Bomber Push-ups
Now we start dominating your triceps and improving the mobility in your upper back.  Be careful, this one is real.

ISO Push-ups
Can someone say Bartendaz?!  The ISO push-up is legit.  We've actually done this variation and stay close to the ground for multiple reps before driving back to lockout.  There are no rules so get creative.
After you try each of these, leave a comment and let me know what you think.  I also have a couple more core training variations from Martin that I think you'll love as well.  I'll have them up for you in a few days.
PS.  If you love bodyweight training and tons of variety, check out my

NEW Body Armor program

.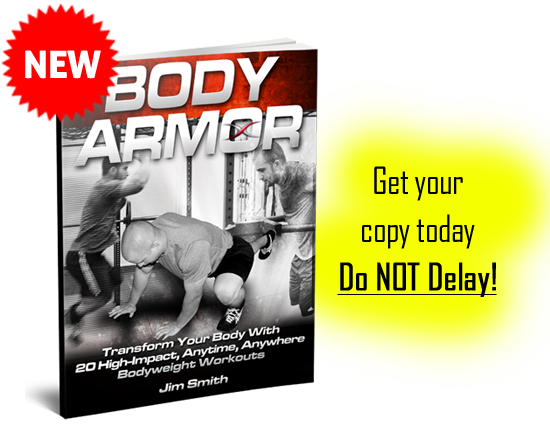 By Smitty on November 8th, 2012
FREE DIESEL NEWSLETTER
Discover Pain Free, Joint-Friendly Training
Get Super Effective Workouts and Programs
Inspirational Life Lessons Each Week
Effective Habits For Busy Entrepreneurs