The Power of $20 – A Bronx Tale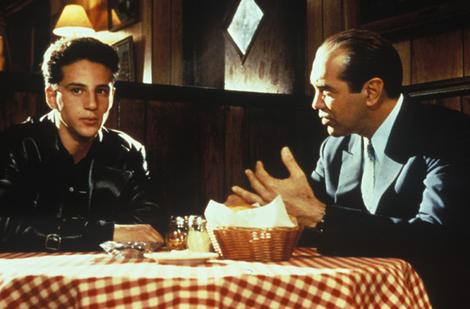 The Power of $20
A Bronx Tale
It seems no matter how positive we try to be every day, there are people who try to bring us down.
You know who I'm talking about.  Those people who are always negative and complaining.  They try to make us feel as bad as they feel. It could be a friend, family member, haters on YouTube or just a co-worker.
Most people can just shrug it off, but for some, the negativity can consume their day and take it over.
Once you are able to let go and not let them affect you, you will have more time and be a lot happier.
All you need to do is give them that "$20 bucks" and they'll be gone forever.
Let me tell you a story.
A Bronx Tale is a movie about a young kid, 'C'.  Growing up, C looked up to Sonny, a local crime boss.  C's dad, Robert De Niro, tries to keep him on the straight path.
Well one day, Sonny (the gangster) is giving C advice.
C (as a teenager) is telling Sonny about loaning this other kid $20.  And now this kid is ducking C because he doesn't want to pay him back.
C was saying he is pissed off and hating this kid.  It was basically consuming his thoughts.
Sonny asked C, "Do you like this kid?"
C says, "No, I hate him!"
Sonny tells C, "Perfect, then it only cost you $20 to get him out of your life."
C thought about it for a second, smiled and agreed.
The lesson was, don't let these negative people have any of your time.
You have goals, dreams and shit to do.  While they're busy being miserable, get busy living.
Start surrounding yourself with like-minded people and those who have big goals and dreams.  Don't let the haters have any input into your day.
Give them their $20.
Smitty
Leave a comment about how you've removed negative people from your life.
By Smitty on January 14th, 2011
FREE DIESEL NEWSLETTER
Discover Pain Free, Joint-Friendly Training
Get Super Effective Workouts and Programs
Inspirational Life Lessons Each Week
Effective Habits For Busy Entrepreneurs